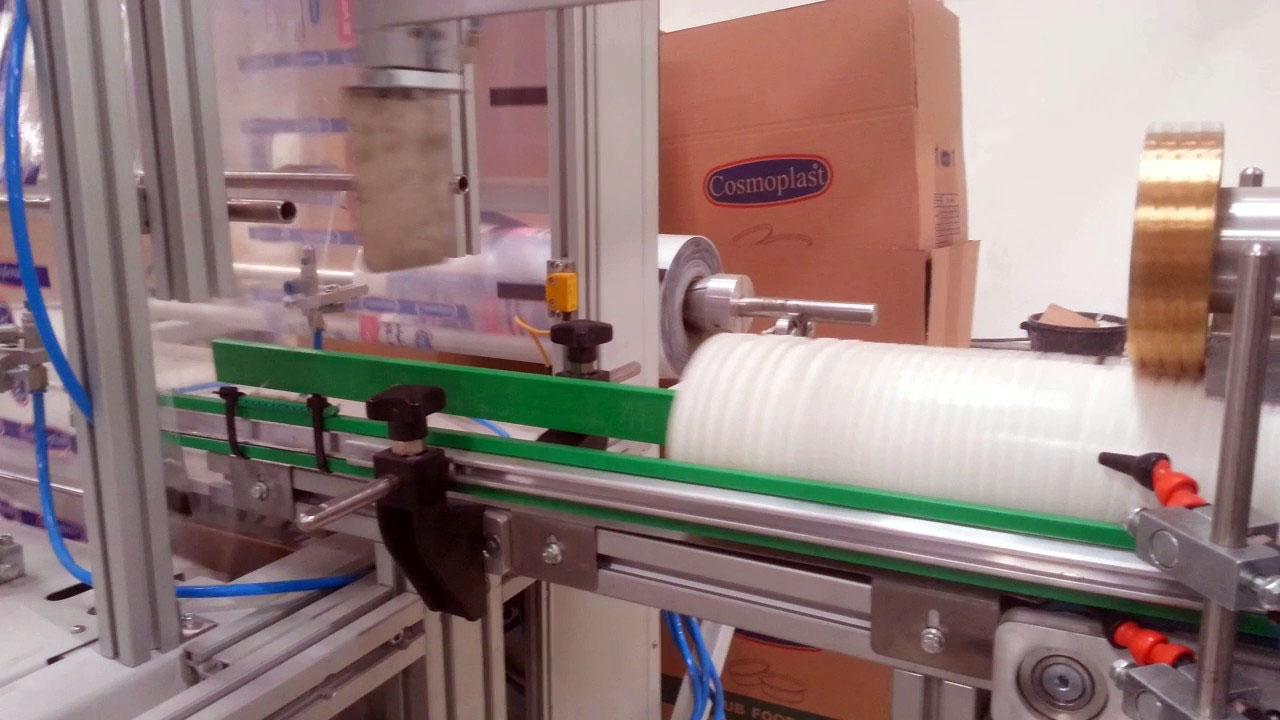 Why Do You Need Shrink Packaging?
Many special design Shrink films have been produced for different types of different applications. As far as costs are concerned in choosing the right film, it should be carried out by considering the requirements of the packaging system. Otherwise, there may be technical problems that could put the operation at risk in the progressive phase. For what reason and what product you want to package must be decided upon by considering all of these.
Which Type of Shrink Will Be Made?
If the products are in a single format and the size to be presented at the shelves, they are usually packaged with polyolefin film. This is commonly referred to as "Thin Shrink Film Applications".
For products that are heavier and grouped and an alternative to cardboard in terms of ease of storage and transportation, Polyethylene PE packaging solutions will be needed. This is commonly referred to as "Thick Film Packaging Applications".
What Should Shrink Packaging Speed ​​Be?
Knowing the production volume and making sure what is needed is essential to be able to compare systems and make decisions. Because packaging systems can provide operation at different speeds. For example, while some systems can pack a few times in an hour some may cover 50 or 100 products per minute. When the volume expectation is decided the need for automation grade should also be considered. Some shrink packaging systems operate manually, some are semi-automated, others are fully automated.
What Is the Importance of Shrink Packaging System in General?
If the shrink packaging system will be integrated into another production automation, planning should be made accordingly. It can not be said that all systems are compatible with packaging operations and other conveyors. Finding the equipment that is compatible with the system and ensuring continuity is the process that should be considered.
What is the Dimensions of the Packaging Line?
Most likely packaging units and systems will also be large if the packages are large.
Are There Conditions Limiting Your Work Area?
Shrink packaging systems are available in different sizes, with flexibility and portability. If there is a small space the system should be adapted accordingly. For example, in such a case it is possible to buy a compact and L sealer system. The working area for the system to be purchased must also be also considered before purchasing.
Which Product Will You Pack with Shrink?
Printed Materials: When the sector requirements of this package are taken into consideration, the largest segment package with Shrink application is the printed materials. The market, once dominated by PVC quickly changed when it is noticed that polyolefin can be formed by applying lower power. There are many actors in this segment, ranging from big to small; printers, office supplies, chain stores… While the packaging requirement in the past used to be met with subcontractors, now major producers are carrying out their own packaging operations at their own facilities. Use of polyolefin became increasingly popular in this field thanks to the spread of distortion-free films. Thus, Shrink power can reduce the folds of paper to a minimum.
Toys, Games, Sports Materials: These products packaged with the shrink application for product integrity, protection from impact and product appeal for the consumer have usually consisted of things like plastic models, action figures, puzzles.
Hardware, Tools and Household Goods: This broad category of products that can contain thousands of products is widely packaged with Shrink. Many products that may come to mind from household goods to plastics can be packaged in this way.
Packaged Food Products: Shrink packaging is preferred in many products such as frozen pizza, eggs, ice cream, frozen foods, dried fruits, figs, apricots, pastries, chocolate products, confectionery boxes, tea bags. Many benefits such as shock protection, extended shelf life, no hand touch guarantee, anti-icing, and visual appeal are provided by this packaging method. Also, great food chains and markets use Shrink application to bring together a large number of products.
Stationery Supplies, Cards & Gift Packs: While PVC was very common in this field in the past, thinner micron polyolefin films with reduced energy use and new technology also played an active part in this segment.
Pharmacy Materials: The need in this area is increasing due to safety, certification, authenticity requirement and necessity of packaging integrity.
DVD, CD Boxes: Again music and film industries are oriented towards Shrink packaging due to safety, certification, authenticity requirement and necessity of packaging integrity. Thin and high-quality high-end films making it impossible to tear the packaging and reaching the contents without mechanical assistance.
Promotional Packaging: Product group packaging practice is common which allows more than one product to be offered together that is known as multipack and co-pack.
Plastic Products: Thermoform product packaging, plastic cups and plate groups, kitchenware, plastic stationery products are required applications for all kinds of single and group exhibition needs.
In addition to these application is possible in the fields such as laundry, folded textile, automotive, gasket groups, filter, boxed automotive spare parts, boxed products of computer and electronics products, parcels, fabric balls, yarn coils, wooden or steel doors, PVC doors, glass panels and glass doors, marble plates, products of the electricity sector.