E-Commerce Packaging Solutions
4 Sides Sealed Fit-to-size E-Commerce Packaging Machine
Hybrid Packaging System
It is a newly developed e-commerce packaging machine that can pack with both paper and poly which are eco-friendly recyclable materials.
Automatic Product Length Recognition
With length recognition feature, the length of your product is automaticly determined. Thus, there is no need to make separate machine settings for each of your products.
Rapid Packaging Solution
Continuous and non-stop packaging solution with box-motion sealing technology.
E-Commerce Packaging System
E-Commerce Packaging System
Today, the importance of e-commerce is increased due to the pandemic. This situation triggered to change the customer behaviors and turned into a significant revolution. Customer demands moved into e-commerce direction within such a short time in a massive range. Which made the producers to realize the importance of retail operations to be provided under eCommerce conditions but to be with automated solutions.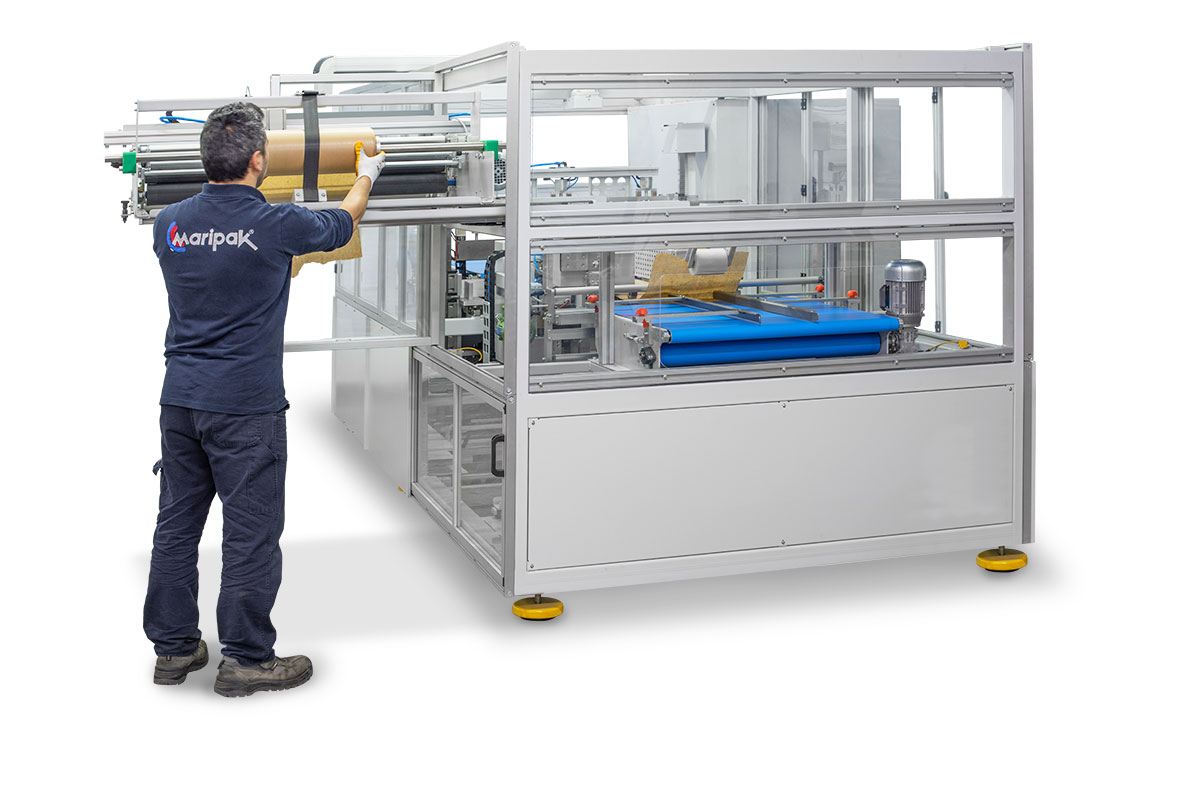 From Packaging to Shipping
The conventional process was Pack&Store&Ship. Meaning that all packed items were being stored in warehouses after being packed. Today the concept has turned to Pack&Ship. As there will be no storage step, the packages need to go to the end users as soon as possible.
The machines we developed can automatically recognize and pack the flexible product sizes. They also automatically identify the address of the product and provide companies with a considerable time savings.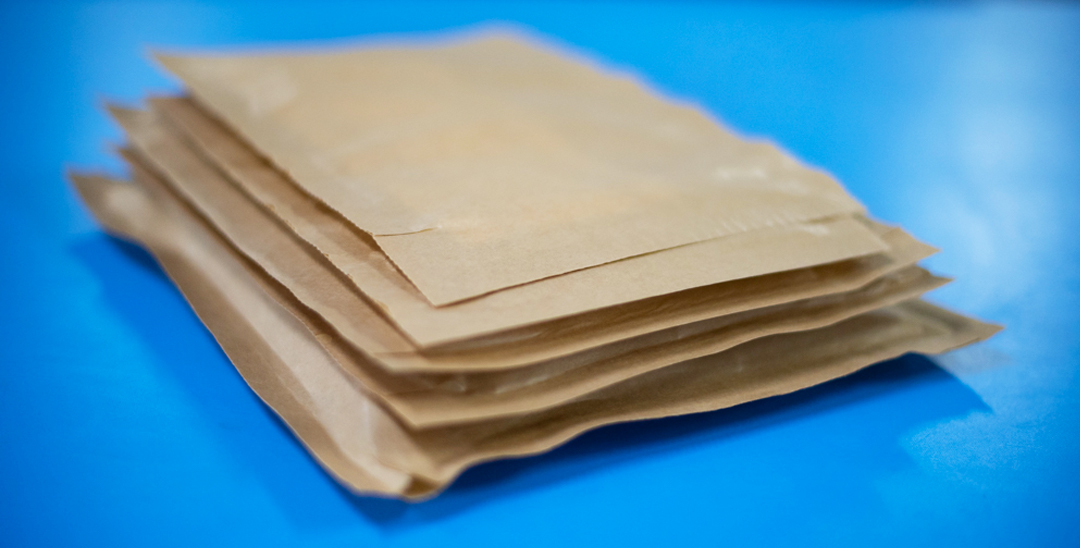 So far, Maripak Packaging have developed 2 different packaging machines as solution for e-commerce:
Impack E-pro, as a converted side sealer with labeller
TwinTrimmer TT60, as an adaptive unique packaging for each item size,
Today we are proud to introduce our new member:
TwinTrimmer Poly & Paper Master
All above systems have been targeted to bring solutions to e-commerce operations for product packaging & shipment solutions.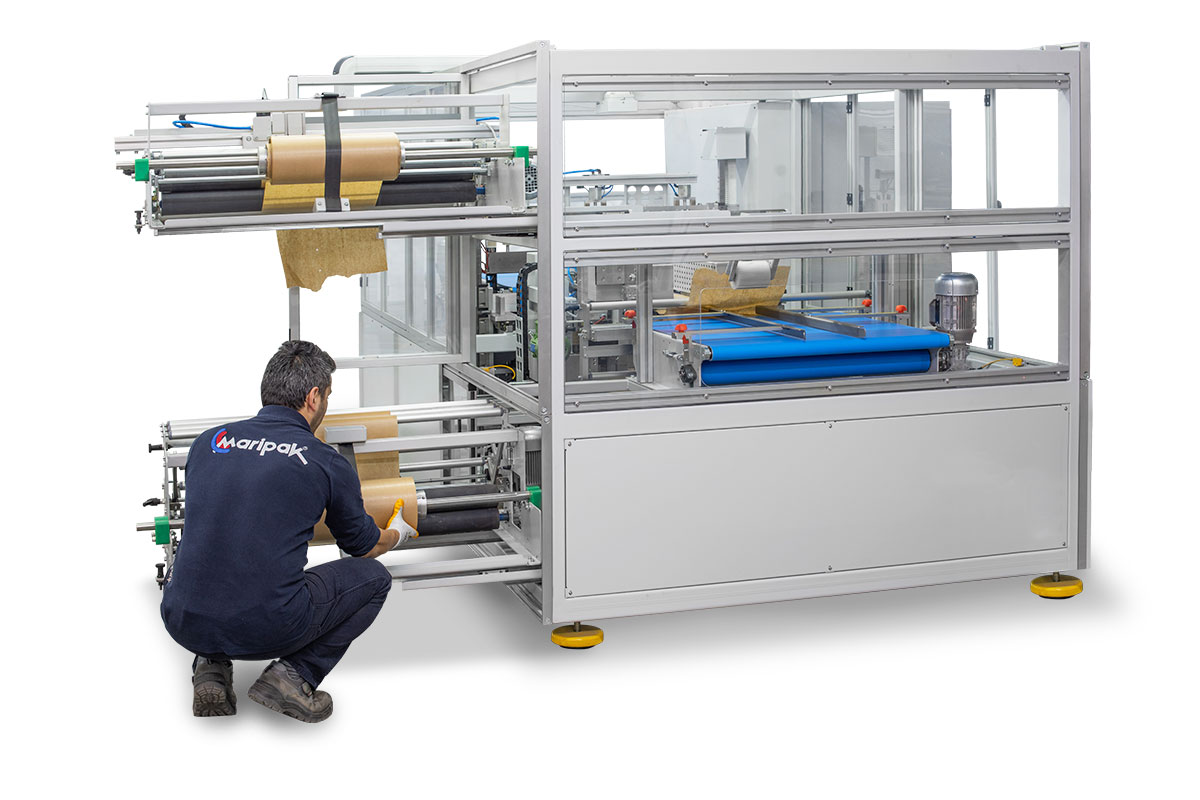 Eco-Friendly Packaging Solution
Considering conventional packaging solutions, plastic materials are the most practical and easily applicable consumables. However, today we are at a crossing to decide which direction to take. We all have realized the importance of using recyclable materials in order to reduce our traces in the nature.
At this point, we initiated a project to protect the nature. In our project we developed TT80 Poly&paper master, we used also paper besides the poly materials that is recyclable and easy to use as packaging material.
A Hybrid Solution for Packaging Needs
TT80 E-Commerce Packaging Machine can work with paper material with heat-seal coating or lamination, but it can also pack with polymer materials such as PE, OPP, CPP. This way, it provides a hybrid solution for today's packaging needs. We can all agree that "paper" as a packaging material will be a perfect option due to our needs on eco-friendly materials.
The advantages of the Newly Developed E-Commerce Packaging Machine
Machine works with a fixed width but automatic length detection principle.
Each item being packed will be same width after packed but adaptive length depends on original item inside.
The items can be detected by their barcode through a scanner
The scanned items can be paired with their order details and sent to the printer-labeller During the packaging, with a perfectly sealed paper or poly wrapping, the shipping label can be applied in the meantime.
Controls of items with a que list and connection with the servers or databases can be provided and with a great diligence the que lists in item labelling can be controlled with a systematic workflow.
Application of corresponding shipping address of the product as a barcode label reduces the time-per-pack and errors but ensures an automatic, time cost effective solution.
You can pack using both with paper and poly. This way, you can make flexible packaging based on your needs with a single machine.
With the new 4 sides sealing system, very thick materials can easily be used with great success. It will be essential to provide a strong packaging material for delivery reasons.
The e-commerce machine packs your products non-stop continuously with its box-motion sealer technology.
High-speed packaging solution up-to 60 packs/minute depend on size and material thickness.
Its wide sealing provides high barrier and protection for many reasons you may count.
How does an E-commerce Packaging Machine work?
The E-Commerce Packaging Machine is an all in one equipment with 4 stages: barcode reading, size scanning, packaging and labelling.
Once the barcode of the product is scanned, the information is sent to the database. At the next step, there is an optic sensor that scans the length of the product. The side sealers adapt their position accordingly at once manually and provide fit-to-length package. Depending on the scanned barcode, the labeller receives the predesigned label data and shipment details as a job & que list. Once the packaging is done, the labeller prints and applies the predetermined data. This information can be the product definition, receiver's address, customer's name, or even contact details.
Products are ready for shipment by using only one equipment!
Save time and money for doing such a time and cost effective job.
Maripak is a leading company that has developed such innovative technologies for over 32 years.
We are your solution partner in packaging and preparing for shipment with pioneering innovation. Contact our sales engineers to find the right solution for your packaging needs.
Fill in the Contact Form to get more information about our E-commerce Packaging Solutions.
E-commerce Packaging Machine
You can download the updated 2020 Maripak catalog and access the technical information of all our products.
MARİPAK müşterileri tarafından kullanılan makineler ile şu ana kadar paketleme yapılan ürün sayısı...
MARİPAK Ambalaj ve Endüstri
Mamulleri San. Tic. A. Ş.
Şerifali Mah. Serdivan S. 60
Y. Dudullu 34775 İstanbul / TÜRKİYE